New Zealand will rank among the strongest-growing of the advanced economies this year and next year, according to the International Monetary Fund's annual World Economic Outlook.
It forecasts NZ's growth rate this year to be 2.5 per cent, bettered among the 35 advanced economies only by Israel, Singapore, Hong Kong and Korea. The average for advanced economies in 2013 is just 1.2 per cent.
The IMF expected the growth rate to pick up to 2.9 per cent next year, exceeded only by the same four and Taiwan, and outperforming the advanced economy average of 2 per cent.
New Zealand also looked relatively good on the fiscal front, with a general government deficit of 0.4 per cent of gross domestic product over 2014, compared with an average deficit of 3.5 per cent for the advanced economies as a whole.
What impact does the economy have on New Zealand Immigration?
Next year's unemployment rate of 5.3 per cent was not as bad as the 12.2 per cent projected for the euro area, 7.4 per cent for the United States or even Australia's 6 per cent.
But the failing grade on the report card was the current account balance: a bottom-of-the-class deficit of 4.2 per cent of GDP this year and next year, worsening to 6.1 per cent by 2018.
The global economy has been stuck in low gear, the IMF said, expanding at an annual pace of around 2.5 per cent over the first half of 2013, about the same as the second half of last year.
 New Zealand has a range of visa options depending on whether you want to work here, study, invest or simply enjoy a visit.Our immigration policies have been developed to support New Zealand's economic growth. If you're looking to make New Zealand your permanent home and have skills, experience or capital that are in short supply locally, we'd love to hear from you. Moving here could be the life change you've always dreamed of.
Please view this recent article supporting the above information.  This article relates to the New Zealand Economy as published in the NZ Business Herald | October 2013
It expected a pick-up in the global growth rate, to 2.9 per cent for 2013 and 3.6 per cent for 2014, though for both years that was less than it forecast in July. Growth in world trade volumes was forecast to lift from 2.9 per cent this year to 4.9 per cent next year.
Emerging market economies would continue to account for the bulk of world output growth even though their collective growth has slowed.
The IMF forecasts China's growth to slow from 7.6 per cent this year to 7.3 per cent next year. "The forecasts assume that Chinese authorities do not enact major stimulus and accept somewhat slower growth, consistent with the transition to a more balanced and sustainable growth part," it said.
It has US growth picking up to 2.6 per cent next year, helped by a recovering real estate sector, higher household wealth and easier bank lending conditions.
In the euro areas, business confidence indicators suggested activity was close to stabilising in the periphery and already recovering in the core economies, the IMF said. But it was still only forecasting growth of 1 per cent next year, after a contraction of 0.5 per cent this year.
Your visa options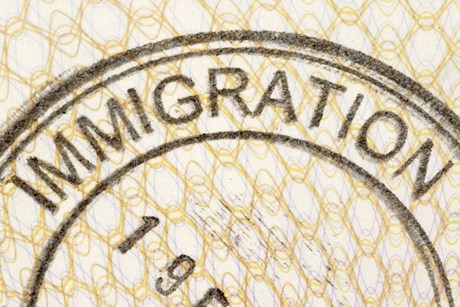 There is a range of New Zealand visas, some of which you may be eligible for. Choosing the best option for your circumstances will likely depend on how long you want to stay, whether you've already got a job lined up and if there is a shortage of your skills in New Zealand.
Visas to work here
Visas to study here
Visas to invest here
Choosing the right New Zealand visa and submitting an immigration application can be challenging, especially if English isn't your first language.  If you need some expert help you could get immigration advice.